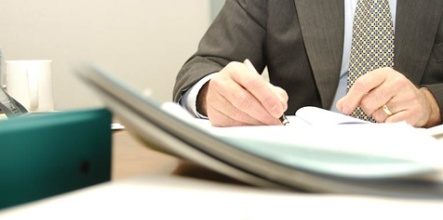 There are many challenges about running your own business. You are behind the wheel! You decide how to run your race!
At AITLAU Management Services, we believe that the success of any business relies on the integrity, skills and judgement of its business leaders and consultants.
That makes us the obvious choice for your Company.
AITLAU
has an extensive range of services which can help you manage your business more effectively. We have the requisite training and experience in the following areas:
The accounting function is the backbone and pillar of any corporate today.
AITLAU
can assist you with your accounting function and record management and also analyse your financial statements to help your business make better decisions on the allocation of your resources. We also provide accounting outsourcing services for those who want to cut costs. These services are provided to companies ranging from Multi-National Companies, Small and Medium Industry Companies (SMIs), Partnerships and Sole-Proprietors.
We have a wide range of consultancy services. The areas that we have experience are Financial Modelling, Process Mapping and Policies and Procedures Handbook, Business Advisory, and Human Resource Management pertaining to the employment laws in Malaysia.
The corporate risk management and internal audit functions have an increasing role and responsibility in today's public companies listed on the Bursa Malaysia

Securities

Berhad since the corporate debacle of Enron, Global Crossing and WorldCom. With the increase in regulatory compliance and emphasis on corporate transparency from the Malaysia Securities Commission and other regulatory bodies, we believe we can help you.
AITLAU
can help you with your Corporate Governance Compliance and Corporate Risk Management i.e. to assess the high risk areas of your company and to plan and execute the risk management plan. We will conduct internal audits to ensure your internal controls are in place and to ensure compliance with your corporate policies and procedures as well.
We also help public listed internal audit departments conduct financial forensic investigations as well as fraud investigations.
Interested in starting up a business operations or company in Malaysia or Singapore? AITLAU can help you setup your presence in Malaysia and Singapore.
Our services include forming and registering your company with the relevant Malaysian authorities and providing full set of business functions to help your operations in Malaysia as stated in the Companies Act, 2016.
AITLAU also provides company secretarial services at a reasonable charge to help you minimise the cost of running your business.
Training is essential for continuous education to be updated and kept abreast of the latest changes in the industry and in their relevant areas of specialisation.

AITLAU

conducts both in-house and public training courses for you, both companies and individuals.